And connect to your true nature
Is a training for women who are ready to align with their heart's desires and return to their instinctual, natural relationship with Mother Earth.
Our instincts - to thrive, to be free, to feel safe, and to experience connection - deserve to be heard, and this practice is here to help you listen.

This meditation will enable you to...
Tap into a blueprint of freedom, deep connection, love, and living an awe-inspiring life.
Understand your relationship with desire and let go of any shame you're holding
Deepen your connection with, and awareness of, the natural world around you
Stimulate healthy, productive change and exploration
And finally come face to face with a more confident, powerful, resilient version of yourself.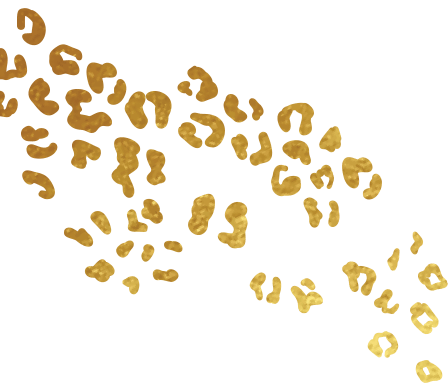 Words from the awakened...
"Each session with Donna is increasingly profound. She inspires me to have confidence in what I am building and discovering. Truths are uncovered that might not have been apparent otherwise.
She is helping me get back in touch with my inner fire, and I'm observing a cascade of difference pouring down throughout my life. There are positive changes happening in my mental attitude, my overall health, my investment in my work & interaction with others.
I feel I've made a positive shift into a state of constant learning with greater clarity & joy. I am taking more opportunities (as corny as it sounds) to prioritize Love over everything else. And now I see on a practical level how important that is. Maybe the biggest gift she has given me."
-SYBIL, NEW YORK, AMERICAN PLAYWRITE & PERFORMER
"Donna, thank you so much! I am beyond grateful that Universe guided me to you. I feel empowered, connected, grounded, and liberated. I have found the warrior goddess within. I am already anxiously waiting for the next.. I am so eager to learn more from you. Your wisdom, power, and beauty is inspiring."
- KRISTY L, NY
"Donna Brickwood is here to remind us that we ARE Nature. Through her expert guidance she is able to reacquaint us with ancestral wisdom of who we really are and how to maintain a respectful relationship with the Earth. Thank you Donna, for helping to show us the right way."
- G SLICK, NEW YORK
"Donna's healing work is deeply spiritual and revealing. She has a confident, empathetic energy and is wonderful, skilled guide to finding and understanding hidden parts and pains. Her methods are magical and multifaceted. It allowed me to access my wisdom and truth through her guidance. My time spent with her was powerful and profound. I could not recommend her more highly."
- V.K. SMITH
"Donna is a master in her service. She is very skillful, mindful and she connects with me in all her heart, which makes me feel comfortable and safe to open for further healing. I also love her teaching of nature awareness, she blends the ancient wisdom into practical daily life. I strongly recommend her for your personal healing."
- PING XU
"Donna is walking Love and Light. She has a profound relationship with nature and she holds all in sacred reverence. I have found this to be quite transformative. May you be Blessed in the Love and Light which is Donna Brickwood."
- IRENE K, NY
"I have met just a few folks in my life who have the discipline to practice what they preach the way that Donna does. Must be all the work she does to stay grounded in the elements of nature and share her incredibly diverse experience so deeply with others. I'm very excited to continue working with her on my personal and professional mission alignment."
- P ELLIS, FINANCIAL ADVISOR, NY